This group project focuses on designing tactile interfaces and environments, along with their multisensory visual, auditory, resistive and haptic feedback, as means to address challenges in movement and social behavior for children with autism spectrum disorder (ASD).
Instructor: Sean Ahlquist
----------------------------------------------
Gowri Saini Balasubramaniam
Allison Booth
Patrick Mark Brautigan
Malcolm Brom
Antonia Deller
Carl Uwe Eppinger
Amlin Iqbal Eshita
Natalie Leonard
HaleyMayes
Karan Nashine
Marco Nieto
Jiayue Qin
Rachel Skof
Adithi Vellimana
Ryan Wang
Ruxin Xie
Le Yang
Renqing Yang
Yaxin Zheng


----------------------------------------------
Interface programming: Processing
Textile programming: springFORM developed by Prof. Sean Ahlquist
3d Knitting: STOLL CMS822
For those with ASD, sensory experience is commonly magnified. Environmental factors can either impose a significant barrier or provide beneficial influence. We looked into study how the latter, in our design and testing of sensorial-responsive textile-based prototypes, can serve as a physical "intervention" to help navigate and overcome the former.
We collaborated with Ann Arbor Haisley elementary school and Science Central where the prototypes were be tested at events that have been designed specifically for children with ASD.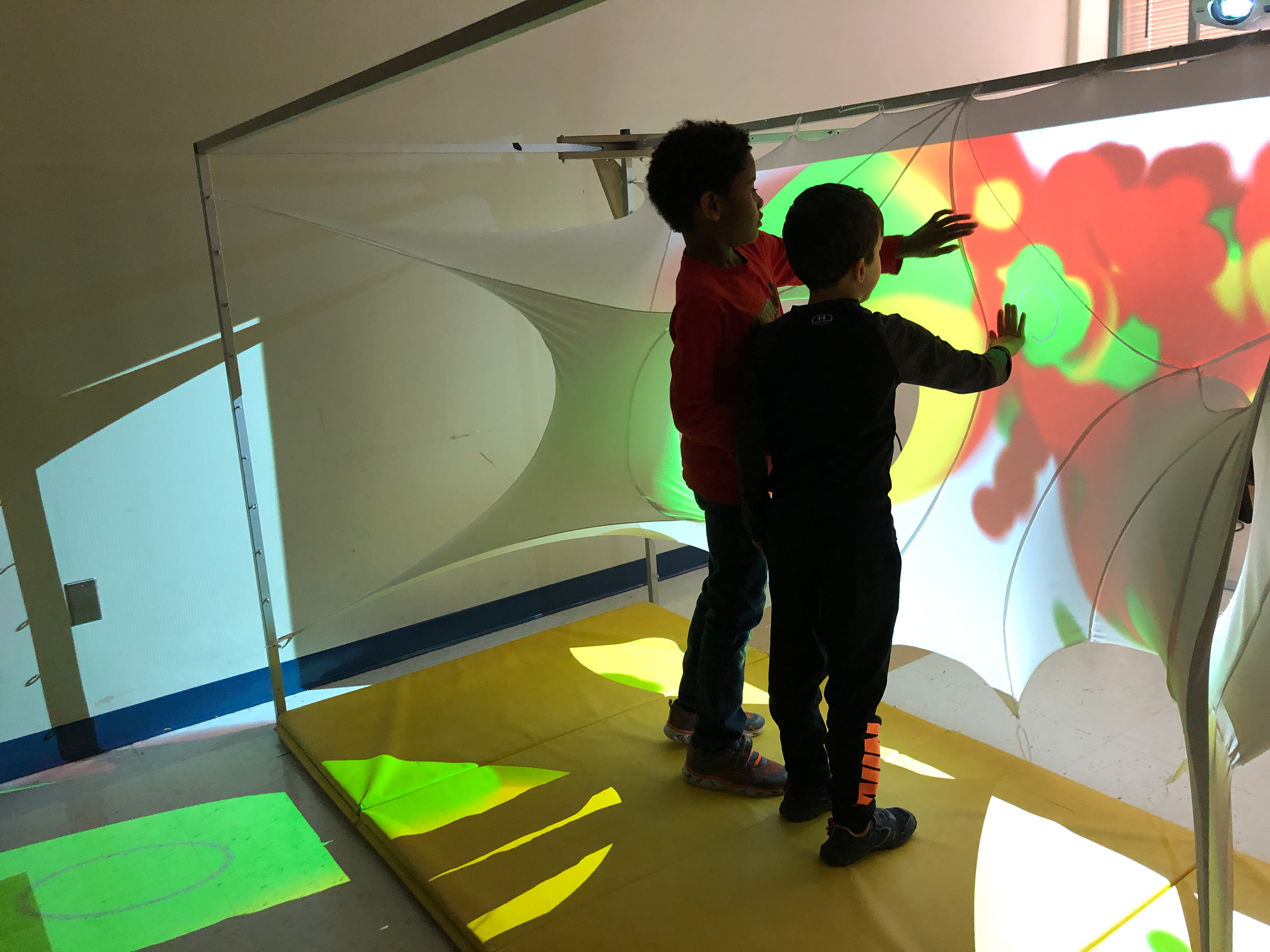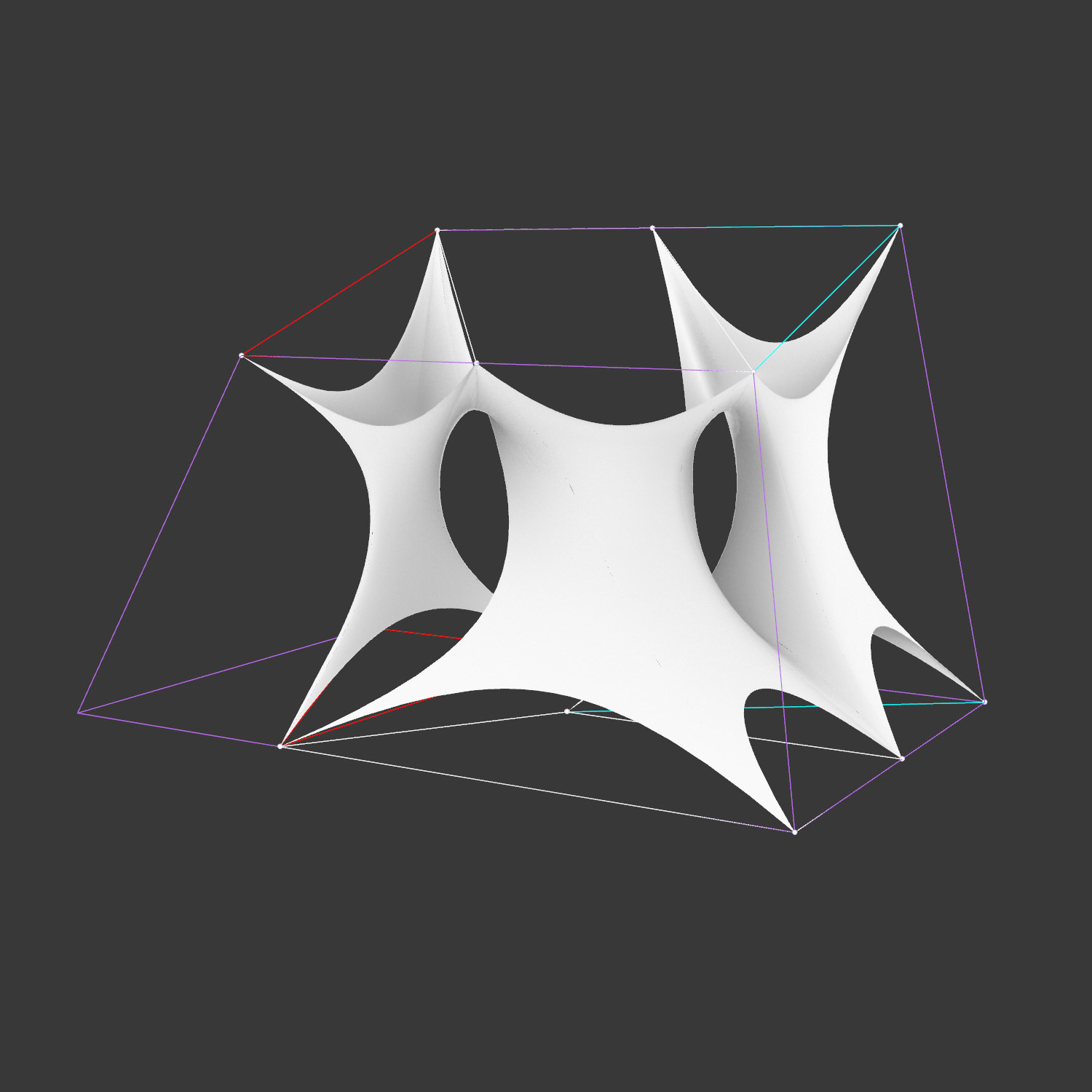 The initial design method is creating a "going through" space for children. Therefore, we decided to build an "inside" space. Considering the projection, we used one big panel surface to convey the interaction space. Two cylinders are used for children to investigating in, which are also connected with the planar mesh for enclosing the "inside world". After the initial model, more anchor points (line segments) were added to give enough strengthen to prevent the textile from tearing up. The mesh from the frame gives the textile chance to have anchor points on the ground.