Collaborators : 21' MS.DMT 
Instructor : Mania Aghaei Meibodi + Wes McGee
Taubman College  - ARCH 02 + ARCH 707
----------------------------------------------
----------------------------------------------
Topology optimization (TO) 
a mathematical method that optimizes material layout within a given design space, for a given set of loads, boundary conditions and constraints with the goal of maximizing the performance of the system. It is a nonparametric optimization technique that identifies and removes areas of a design space not contributing to the stiffness of the part or to the force flow in it.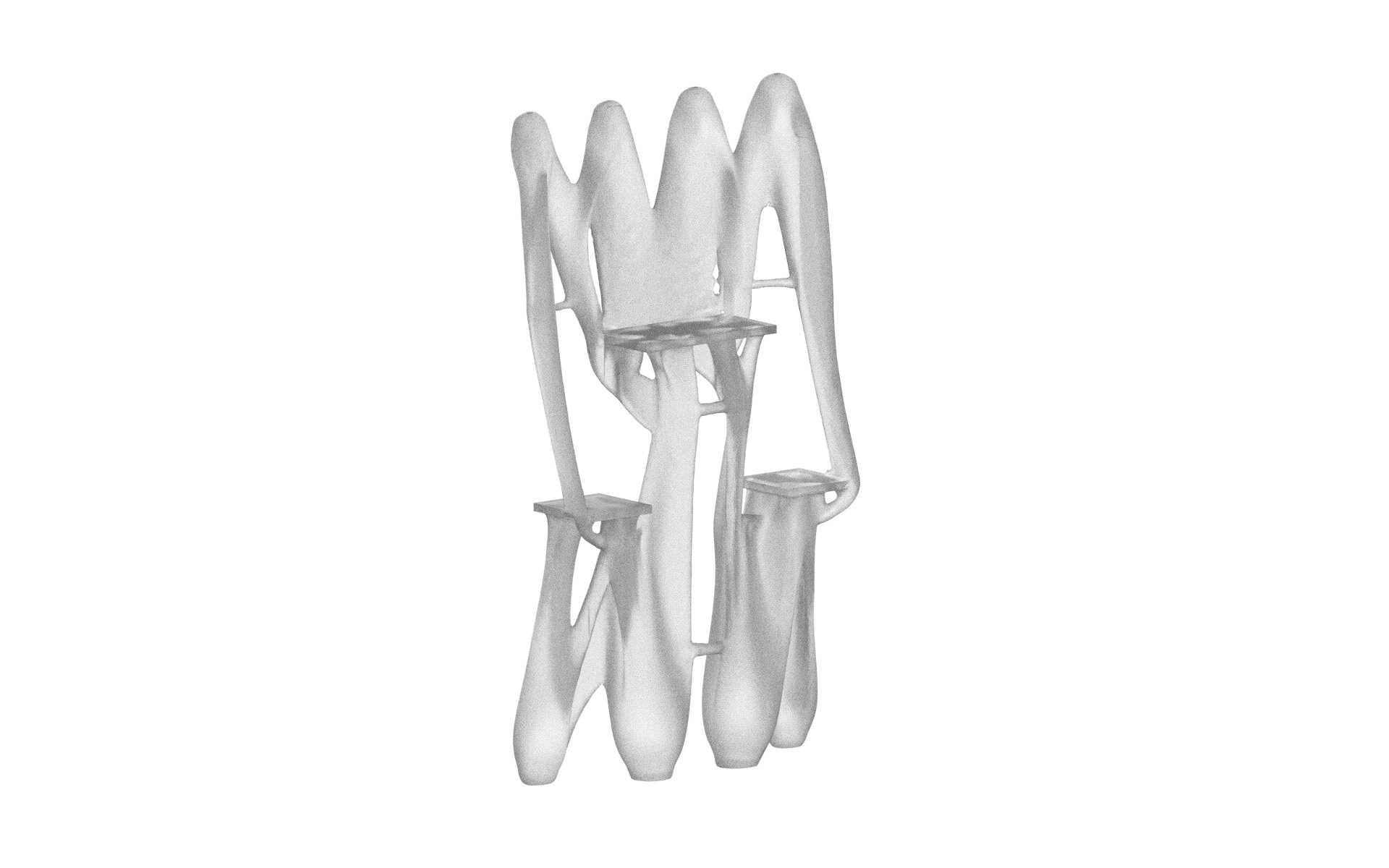 Explore potential material properties and techniques for creating a rigid façade system using additive manufacturing method - Robotic 3d Printing
 Enable the economical production of lightweight parts in any shape regardless of their geometric complexity. 
Create a zero waste fabrication process. 
Allow for the use of recyclable building materials, for a more sustainable built environment. 
Cut down on transportation costs. Reduce the overall weight of the building. 
Increase structural efficiency and sustainability by reducing unnecessary material while maximizing façade coverage ratio. 
Provide optimal interactive and explorative experience through creating multi-functional spaces.